Sony is getting ready for a major event where they will announce the games and some more details on the launch of the upcoming next generation of their popular PlayStation console, the PlayStation 5.
Some details have been leaking over the last few months as well as some images of the controllers.
1) The PlayStation 5 will offer an Evolution in Sound
The system will include a 3D Audio processing unit delivering a sound that will be fully immersive and offering something gamers have not had before.
2) The DualShock Controller is being replaced with a DualSense Controller.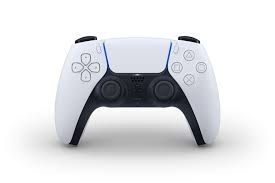 PlayStation announced that the new controller would be the next evolution in gaming stating that "We had a great opportunity with PS5 to innovate by offering game creators the ability to explore how they can heighten that feeling of immersion through our new controller. This is why we adopted haptic feedback, which adds a variety of powerful sensations you'll feel when you play, such as the slow grittiness of driving a car through mud."
3) The console will be 100 times faster than the PlayStation 4
They have also announced that the console is still on track for a worldwide release despite the pandemic.
A full digital showcase will happen at 6 am on Friday, June 5 and will be available to watch via PlayStation's Twitch and YouTube channels.
It will run over an hour and include a look at the games available and hopefully a look at the console itself.