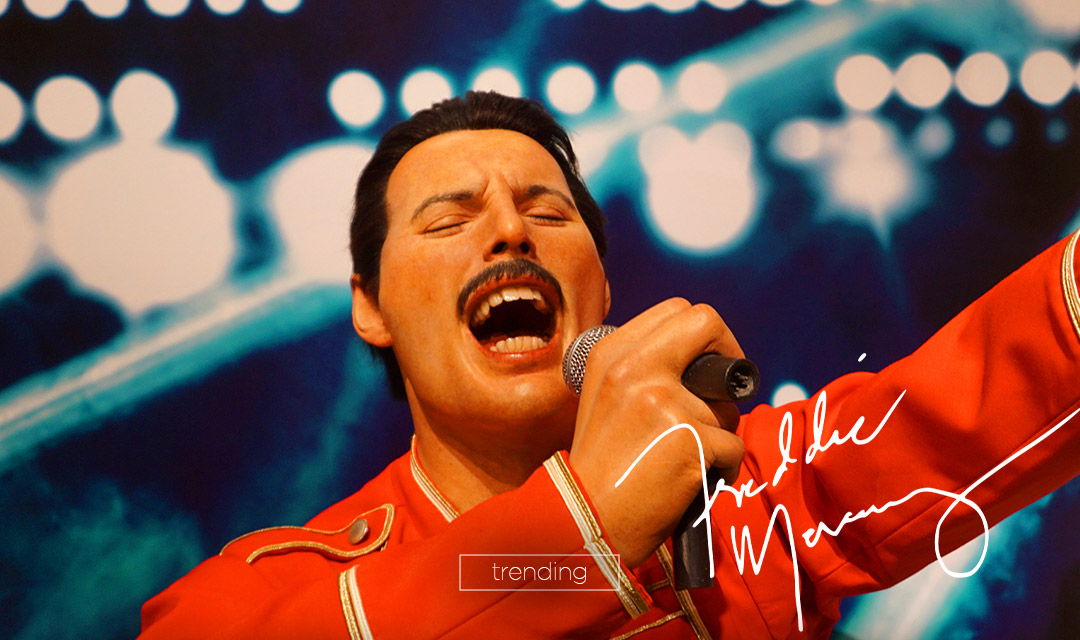 Over 30 years ago, the world lost one of the greatest artists it has ever seen. Freddie Mercury.
The frontman to the band Queen, Freddie Mercury was a talent that has not been matched even to this day.
With an exceptional voice and songwriting skills, Freddie turned out hit after hit with songs that still feel modern today.
Our own Molly Meldrum interviewed Freddie in 1977 for Countdown.
Bohemian Rhapsody is probably one of the most famous Queen songs on the planet.
For most though, Waynes World was the movie that re-invigorated the song with a brand new audience.
Not to mention the extremely talented Rami Malek played Freddie in the Bryan Singer directed film Bohemian Rhapsody back in 2018.
If you haven't seen that film yet, do yourself a favor and watch it now.
Go on. We will wait for you.
Another film that Queen songs appeared in was the classic Sci-Fi film Highlander.
Not only did Queen songs play throughout the film, but the late Sean Connery also had a role in the film.
But go down the rabbit hole a little further and you will discover many great songs.
Here are 7 more songs from Queen you should listen to.
Don't Stop Me Now
I Want to Break Free
Another One Bites the Dust
We Will Rock You
Somebody to Love
We Are The Champions
Radio Ga Ga
Under Pressure is another one of those power songs which featured David Bowie.
I dare you not to sing along.
Sadly, These are the Days of Our Lives was the last music video Freddie was able to perform in.
Gracefully shot in black and white, the 45 year old at the time appeared to be thin but also youthful.
Behind the scenes though, the colour footage showed a man being ravaged by the AIDS virus.
On November 24th, 1991, one day after the press announced that he had contracted the Aids virus, Freddie Mercury passed away in his home from pneumonia.
A very sad day for fans everywhere.